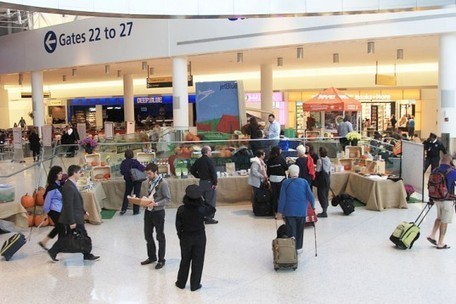 JetBlue and GrowNYC have partnered to bring a farmers market to JFK's Terminal 5 through October 31st. (Yes. Farmer's Markets in airports. At least now the fringe religions won't be the only booth selling flowers.
Bill Palladino – MLUI's insight:
Look closely here and you'll see a bike-powered smoothie mixer, and a bee hive! Wonder what TSA had to say about all those potential threats!
See on inhabitat.com