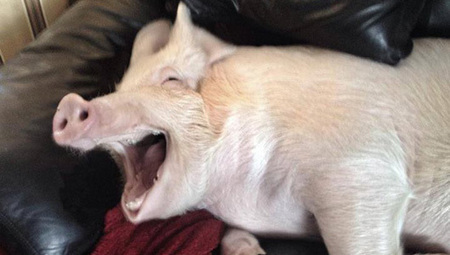 Esther won the hearts of the men who adopted her, and they're sharing her story in hopes of inspiring others to see animals as more than meat.
Bill Palladino – MLUI's insight:
I used to raise pigs on my farm. They were smart, with real personalities, like dogs. We had to create a separation of roles so that my partner fed and cared for them, while I would step in to dispatch them when the time came. And this was usually when she was out to town. But, never, ever did they step foot in our home.
See on www.mnn.com