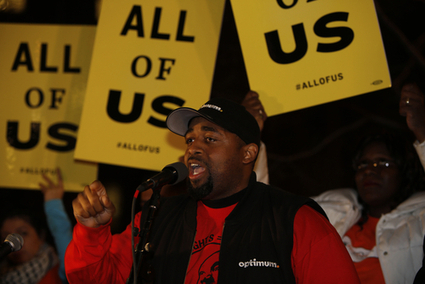 Strikes in 100 cities signal a sea change in attitudes about low-wage work.
Dawn Moore was on "strike" Thursday. It was more a protest than a conventional attempt to stop all work at her job site, but it still packed a punch.
Bill Palladino – MLUI's insight:
The most exciting movement in America right now is undoubtedly that of the fast-food workers. Unlike "occupy" it is focused, understandable, and led by the faces of those actually being marginalized.
See on www.alternet.org