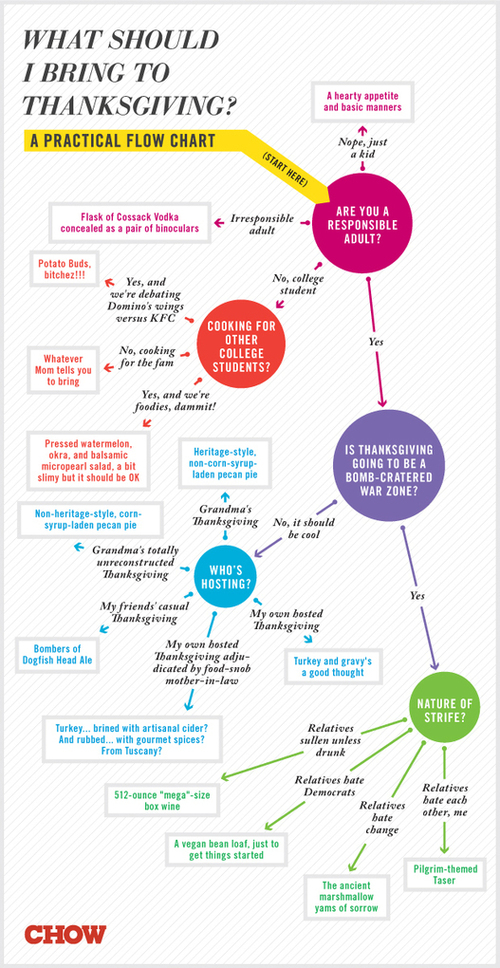 Here's a post from CHOW.com that sums up some of my thinking today.
Bill Palladino – MLUI's insight:
It's the Wednesday before Thanksgiving, and aside from wondering how the Lions are going to overcome the annual game with the Packers tomorrow, I'm wondering what I should bring to the in-laws for Thanksgiving. Here's an infographic to help sum up those feelings.
See on localdifference.wordpress.com