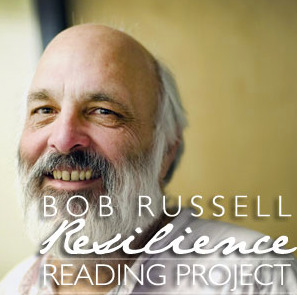 The death of local activist and environmentalist Bob Russell left a huge void in northern Michigan. His longtime dedication to justice, connection to the earth, and his belief in the importance of knowledge anchored a life of service and achievement. Bob had many talents indeed, but it was his passion for learning—his discipline to study and his unyielding drive to gather information—that, as much as anything, defined his effectiveness as a leader, and will be missed in northern Michigan.
Bill Palladino – MLUI's insight:
Bob Russell was a leader in my community here in Northwest Lower Michigan. His passion for creating resilient communities, here and elsewhere has inspired many. This project, led by a consortium of fans and followers, is extending Bob's legacy with the Bob Russell Resilience Reading Project. Our first book is Michael Pollan's "Cooked". Pick up your own copy of the book and help us spread the word about this important regional initiative.
See on www.resilience-reads.org