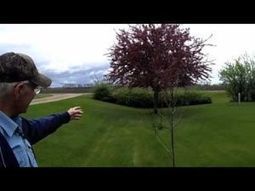 Minnesota soybean farmers publish report on Sustainable Agriculture
Minnesota Farm Guide
I love farming in northern Minnesota, and I make it my business to do it responsibly and ethically.
Bill Palladino – MLUI's insight:
The quote that grabs my attention here is "Our number one goal is to provide safe, affordable food for our families, communities and the world and to do it in a sustainable way." Its the "AND THE WORLD" part that makes me a bit suspicious about the contents of the article. The phrase "continuous improvement" also makes and appearance, a clear sign of a scale in agriculture that makes the "safe" part of the first statement difficult, if not impossible, to attain. Sorry for skepticism.
See on www.minnesotafarmguide.com