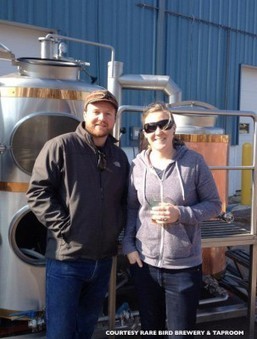 Rare Bird Brewery and Taproom is slated to open in December at 229 Lake Avenue, about midway between Firefly and Patisserie Amie.
Bill Palladino – MLUI's insight:
Just when you thought Traverse City couldn't possibly fit another brewery, here comes Rare Bird. This is a sweet profile of the soon-to-be Rare Bird, only inches from my home's front door. EatDrinkTC is a new blog hosted by my friend Andy McFarlane.
See on eatdrinktc.com