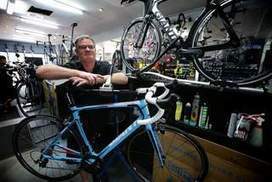 The local bicycle shop is in crisis. (Retail Cycle Traders Australia now closed lays big blame on $1000 GST import threshold.
Bill Palladino – MLUI's insight:
An interesting challenge for the Local Bike Shops in Australia. The same thing has been happening in the states, but at a different pace.
See on www.theage.com.au