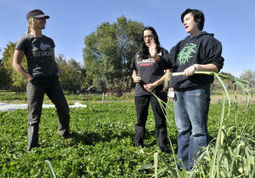 3-day youth summit at University of Montana promotes community food movement
The Missoulian
At the tender age of 12, Jesse Linton was forced out of his home and slipped into an anti-social lifestyle of drugs and video games.
Bill Palladino – MLUI's insight:
Our MLUI friend Kirsten Girrbach is in Missoula now. I suspect she's right in the middle of this. Though I also know there's already snow out there.
See on missoulian.com