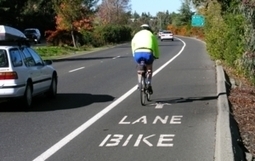 Do you love cyclists, or want to push them off the road? (Photo credit: Wikipedia) The world seems to be divided into two camps on bicyclists.
Bill Palladino – MLUI's insight:
The whole Citi Bike thing is such an easy target. Terrible to pick on something like that to represent the entire bicylcing community. Unfortunately ridicule is part of the pathway to mainstream recognition.
See on www.forbes.com