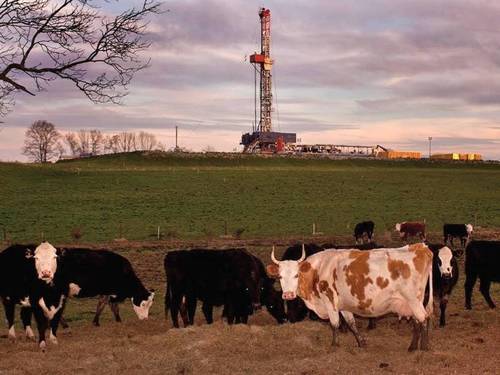 Fracking for gas and oil in the British countryside poses such a significant risk to livestock that a moratorium should be imposed on the industry until its impact on food safety can be assessed, a leading researcher has warned.
Bill Palladino – MLUI's insight:
Now here's something alarming. A connection between food safety, already a hot topic here, and "fracking." Fracking is the biggest environmental buzz word of the ought-teens. This story out of the UK, connects fracking with the potential for tainted lifestock. The next mad cow debacle?
See on www.independent.co.uk