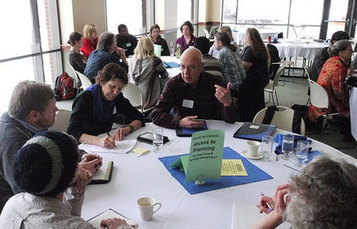 Over the last decade, though, through the relentless and often creative efforts of organizations and entrepreneurs, a now burgeoning food and farming sector is evident at every turn.
Bill Palladino – MLUI's insight:
This is a story I penned, which originally appeared in the Traverse City Business News, April 2013 edition. It's a review of the 2013 Food & Farm Summit in Traverse City.
See on www.mlui.org