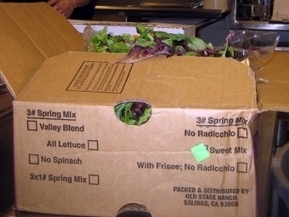 Bringing local food to schools: a hard nut to crack
The Connecticut Mirror
But there's one thing almost none of this food is: local.
Bill Palladino – MLUI's insight:
Certainly a story we know all too well. Though here in NW Michigan we're beginning to have a real impact. My colleague, Diane Conners and our two Food Corps workers, Kirsten and Daniel, are taking the farm to school concept to a new place. Let us know if you're interested in getting local food into your child's school.
See on www.ctmirror.org