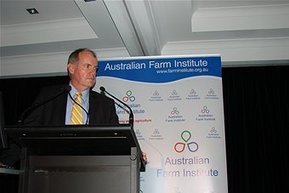 The Climate Commission says the extreme weather experienced across Australia this summer is a sign of climate change in action. (Extreme summer proves the climate is changing: report – ABC Online: ABC OnlineExtreme summer proves the climat…
Bill Palladino – MLUI's insight:
Global warming Down Under gets validation. Slowly but surely the western wold is waking up to the fact that our hands are a bit dirty in all this climate change mumbo jumbo.
See on www.abc.net.au