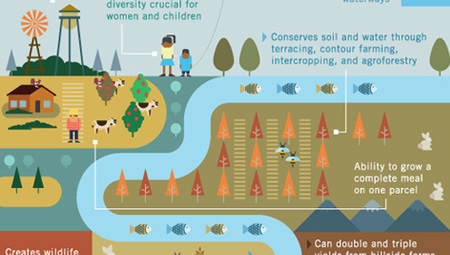 Want to address world hunger — not to mention climate change, poverty and pollution? Here's how taking a more natural approach to agriculture can benefit everyone and everything from the soil up.
Bill Palladino – MLUI's insight:
The folks at Mother Nature Network have created a multi-layered infographic detailing comparitive practices between agroecology and industrial agriculture.
See on www.mnn.com