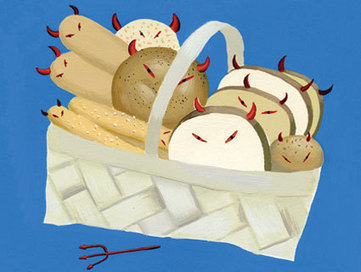 Like most dietary fads, the gluten-free craze may be more about marketing than health.
Bill Palladino – MLUI's insight:
Kiera Butler, via Mother Jones, asks a serious question. I think I have a gluten intollerance, but I'm also a home baker. Dang! How do I make sense of that? And if you look in my cupboard you'll even find a small satchel of gluten flour for that extra chewy loaf.
See on www.motherjones.com