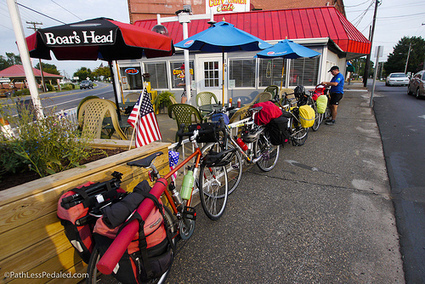 RT @pathlesspedaled: Easy and inexpensive tips on attracting traveling cyclists to your business/community. http://t.co/hNtn1BDE
Bill Palladino – MLUI's insight:
In our community there always seems to be a wall from the status quo businesses looking to accomplish the opposite of this effect. And I'm speaking mainly about attacting daily/local bike traffic.
See on pathlesspedaled.com