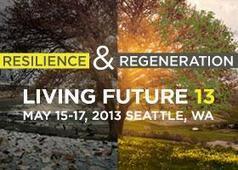 May 15 – 17, 2013 Seattle, Washington
Hungry for real innovation?
Looking for ideas that lead directly to action?
Ready to leap beyond sustainability to regeneration?
Living Future 2013 is your chance to dig into solutions, challenge leading-edge thought, and create a new map for the road ahead.
Living Future is the green building movement's leadership summit.
Will you be there?
Bill Palladino – MLUI's insight:
Sounds like a great conference… or "unconference."
See on living-future.org