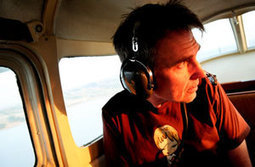 Growing up in North Dakota, producer Todd Melby drove through miles of open prairie that went "seemingly forever." But the recent oil boom has transformed that tranquil landscape drastically.
Bill Palladino – MLUI's insight:
Great stuff from my friends at AIR and Todd Melby. If you want to understand what the oil & gas boom is truly doing to this country look no further than North Dakota.
See on airmediaworks.org