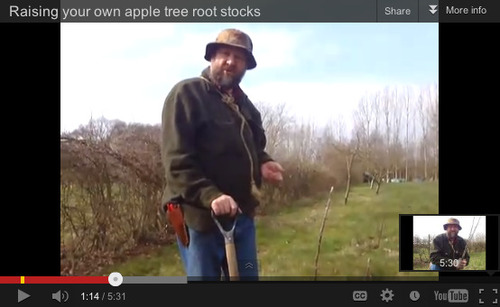 Curious about how rootstock is propagated? Here's a nice introduction by farmer Stephen Hayesuk. Have a particularly challenging soil? A serial graft may be more appropriate. Look for an HTF …
Bill Palladino – MLUI's insight:
I once owned an antique apple orchard. That is to say an orchard containing trees averaging 75 years old or more. I started to graft shoots from these trees onto newer stock, but only had enough knowledge to be dangerous with a pruning knife and some tar. This looks interesting, and would've been helpful back in the day.
See on healingtreefarm.org